10:30

-

13:00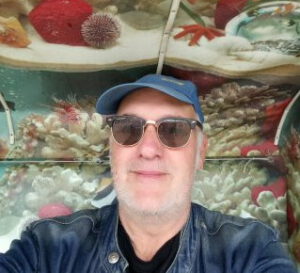 Birdie, Jahrgang 1956
musikalisch sozialisiert Ende der 60er, Anfang der 70er mit Creedence Clearwater Revival, Led
Zeppelin, Deep Purple, Rory Gallagher ...
und irgendwann über den British Blues Boom auch zum Blues gekommen und dort geblieben.
Früher habe ich Cassetten für Freunde bespielt, später dann CDs gebrannt, seit 2012 bringe ich meine
Musik als Webradio Moderator unters interessierte Volk, seit September 2021 angekommen im
Home of Blues and Rock, hier bei SOM-Factory. Dabei immer garantiert 100% schlagerfrei, nach
deutschem Reinheitsgebot.
Für den Mainstream, die Charts und die Ballermann Hits gibt es schon 3000 Sender, da braucht man
mich nicht und ich brauche die nicht. Aber von Reggae über Irish Folk, Punk, Stoner, Psychedelic,
Rock, Metal bis zum Blues geht bei mir alles.
Charaktereigenschaften: witzig, charmant, sportlich, reich... oder wird hier manchmal gelogen? Finde
es heraus.